In partenrship with Lighting Design Studio 
Restaurant Lighting Design
The difference between successful restaurants isn't just the food – the restaurant lighting design helps create a pivotal role in a restaurants success. Here we talk about some of the key things to consider with the lighting design for restaurants.
Light levels
As with most lighting schemes the balance between ambient, task and accent lighting is key to a successful restaurant lighting scheme, how ever different styles of restaurants require different amounts of ambient lighting.
For canteen style restaurants it is perfectly acceptable to provide a general wash of ambient light. Generally this style of lighting helps accentuate the idea of speed and convenience and is usually about high foot fall and quicker turn over.  But for most restaurants, intimacy and cosiness is the order of the day – where the interplay between light and dark help create pockets of interest and intimacy within a restaurant.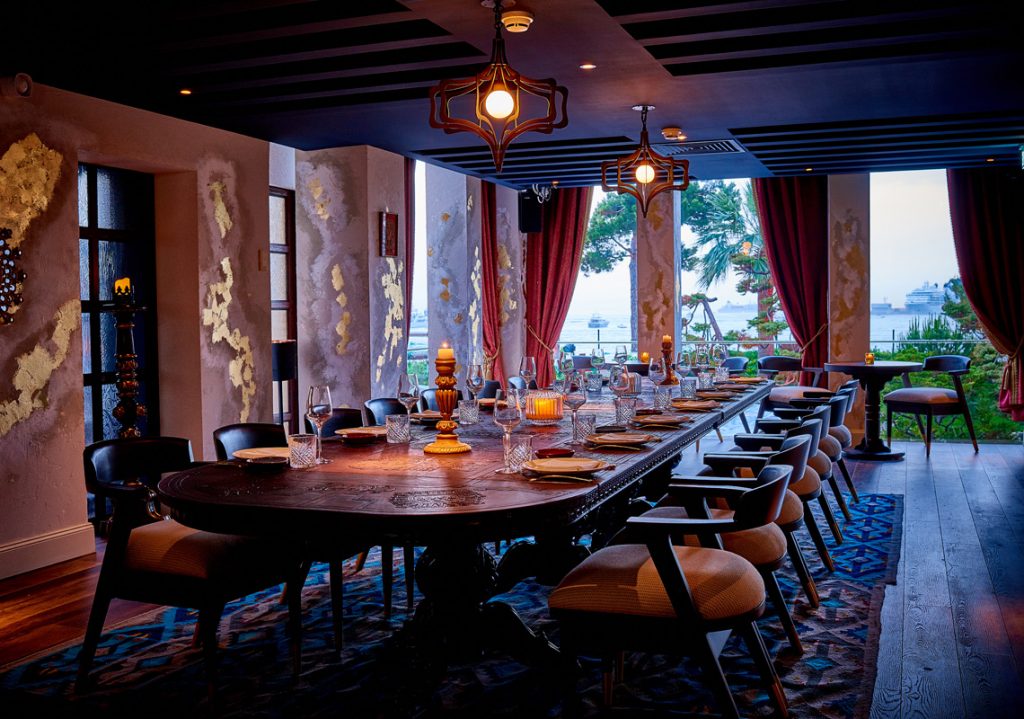 There is of course a massive difference between back of house and front of house lighting. So it is worth considering how the two spaces interact from the clients perspective. This is especially true of open kitchens where you have the lighting requirements of a working kitchen often conflicting with rest of the restaurant.
Light source choice
With inefficient incandescent lighting being phased out LEDs are becoming the norm now. However, penny pinching at this stage can have a serious knock on effect on the look and feel of the space with food and diners being negatively affected by poor light quality. Typically lights with a warm colour temperature and with the best colour fidelity that you can afford should be chosen.  Coloured lighting is generally a non goer for restaurants though can be used in small areas such as text or logos on signage to help compliment the restaurants brand.
Comfort
Its important that light sources are shielded as much as possible to minimize glare – ideally you shouldn't notice that the light source is there. Though it is still important to ensure that there is adequate lighting for people to read the menu.
Control, control, control.
Typically restaurants will have 3 to 4 dining scenes through out the day. A typical example might be day, dusk, night and late night. With day time being predominantly lit by natural light. The controls or controls methodology helps create enhanced atmosphere for the diners, enabling very subtle differences in the lighting which help take the atmosphere of a restaurant from a soft tranquil setting to a romantic intimate atmosphere helping accentuating the candle light. This is done by dimming the lights and helping soften the focus within the room.
With modern control system it is possible to lengthen the transition of the lighting scenes so that the time from each scene is unnoticeable to most diners.
Control systems don't have to be expensive but should be a top priority if you want to get the restaurant lighting design right. Otherwise you will be limited to a bank of rotary dimmer switches which will need to be manually controlled with the risk of the settings varying from day to day depending on who is setting the levels.
"We love restaurant lighting design – please do feel free to get in touch if there are any questions."